TE UHO O TE NIKAU
PRIMARY SCHOOL
"The Heart of the Nikau"
Background
Thoughts of a cultural concept for the bridges connecting the carpark to the school, a Nikau design plan was offered by Reuben Kirkwood of the local iwi Ngāi Tai ki Tāmaki. This then fed the narrative from which a new name grew.
Uho means (noun) heart (of a tree), pith of a tree, umbilical cord, core.
Phonetic pronunciation – "Uhaw"
Nikau – we refer to the rākau (tree) that once stood plentiful in the landscape now gone, struggling to survive in the growth, the expansion of Auckland.
Initial thoughts lead to the purpose of the tree, it's structure. The Nikau, provided nourishment & shelter for the once many manu (birds), the analogy being the berries are the teachings and the manu are the tamariki (children).
Whakatauki (Proverb)
Ko te manu e kai ana i te miro nōna te ngahere
Ko te manu e kai ana i te mātauranga nōna te ao
The bird that partakes of the miro berry reigns in the forest.
The bird that partakes in the power of knowledge has access to the World.
No part of the tree was ever wasted, as with everything in te taiao (the environment) for Māori there was a use, a purpose for the varying elements of the Nikau. The leaves were used to thatch roofs – wharau āhuru, wharau mahana (comfortable & warm shelters). Due to the aspect of the whenua sitting low in the landscape, once sheltered by forest and mountains, the ancient name for the area given by Ngāi Tai ki Tāmaki ancestors was Te Wharau. With this it weaves into the kōrero a name for the learning area for our tamariki hauā (disabled children) 'Te Wharau' a sheltered, protected, safe space. The leaves were also used to wrap food before cooking, to weave into hats, mats, baskets, and leggings for travelling through rough undergrowth. The bowls had many uses as did the trunk.
Te Uho – the heart of the tree, references to the tamariki, the children, they are the heart of the school. The whenua & ancient kōrero of the iwi Ngāi Tai ki Tāmaki – stories handed down our connection to the whenua to the rohe (area) the umbilical cord, that which connects us to Papatūānuku from which the tree grows, upwards toward Ranginui who also provides nourishment for growth.
An ancient pā maunga in Clevedon named Nikau Pā Kāinga, a seasonal home of Ngāi Tai ki Tāmaki Rangatira (Chief) Tara Te Irirangi still has Nikau growing well. In relation to the Flat Bush area of today, from atop Nikau Pā it was once possible to glance across to our other maunga within the areas now known as Ormiston, Botany Downs, Dannemora, Highbrook, East Tāmaki areas being Te Puke o Tara (Taramainuku), Mātanginui and Te Puke i ake Rangi these were clearlly visible to one another.
Mā te kōrero ka mōhio – Through discussion comes awareness
Mā te mōhio ka mārama – Through awareness comes understanding
Mā te mārama ka mātau – Through understanding comes knowledge
Mā te mātau ka ora – Through knowledge comes well being
Nā, Zaelene Maxwell-Butler
Ngāi Tai ki Tāmaki
Tihei Mauri Ora
2017
Building Update
In December 2017, construction began for Te Uho o te Nikau Primary School in Flatbush, Auckland. When finished, our school will cater for 700 students between Years 1 – 6. Te Uho o te Nikau Primary School will be completed and ready for opening for the 2019 school year. Here is the progress video posted by ASC Architects back in December.
Did you know a new primary school will be opening at 187 Flat Bush School Road in 2019?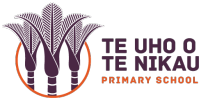 The Establishment Board of Trustees
invites families to a
Community Meeting
| | |
| --- | --- |
| DATE: | Tuesday 19 June 2018 |
| TIME: | 7.00pm |
| PLACE: | Ormiston Junior College Foyer |
| PURPOSE: | To share information about the new school including the adopted Enrolment Scheme |
Upcoming Establishment Board of Trustees Meetings – 2018
Venue: Ormiston Junior College
Time: 5:30 p.m. onwards
MONTHS
DATES
January
30 January 2018
February
13 February 2018
27 February 2018
March
27 March 2018
April
10 April 2018
May
22 May 2018
June
19 June 2018
Community consultation Evening
July
31 July 2018
August
28 August 2018
September
25 September 2018
October
23 October 2018
November
20 November 2018
December
4 December 2018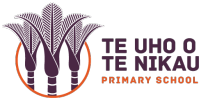 NEW ENTRANTS - YEAR 6 TEACHERS – SEVERAL POSITIONS
Te Uho o te Nikau Primary School is a newly established year 1-6 school that will open
in February 2019. Te Uho o te Nikau Primary School will provide a flexible teaching and
learning environment located in the heart of Flat Bush Auckland, a rapidly growing diverse
community.
This is a unique opportunity for passionate educators to:
• Innovate, challenge, design and explore within our flexible learning model.
• Create a culture where all are welcomed and enabled to achieve as life-long learners.
• Be part of a purpose-driven team of original, confident facilitators of learning.
• Grow individually and collectively as a member of our foundation staff.
• Deliver our vision for an inclusive, globally aware, sustainable learning environment.
• Showcase their resilience, student-focus and excellent sense of humour.
• Belong to a unique learning community.

Are you ready for the challenge of new school possibilities?
This is our journey – to nourish, grow and thrive together.
Join us!
An application pack is available via email from:
admin@tenikau.school.nz
Applications close at 4:00 p.m. on Friday 6 July 2018
[button size="medium_rd_bt" t_color="#ffffff" b_color="#e04c1e" t_hover_color="#ffffff" b_hover_color="#4a2745″ font_weight="500″ url="http://edgaz.nz/1H9jBR" target="yes" position="ta_center"]CLICK FOR MORE INFO[/button]