Visiting Te Uho o te Nikau Primary School
We are excited that you are interested in coming to see our school in action.  We have been at our new school site since the beginning of Term One 2019 but began preparing for collaborative teaching and learning since 2018.  Like you, we also visited numerous schools across Aotearoa and spent many hours planning and organising for being in our new school setting. We know the value of picking up ideas of what to do and what not to do.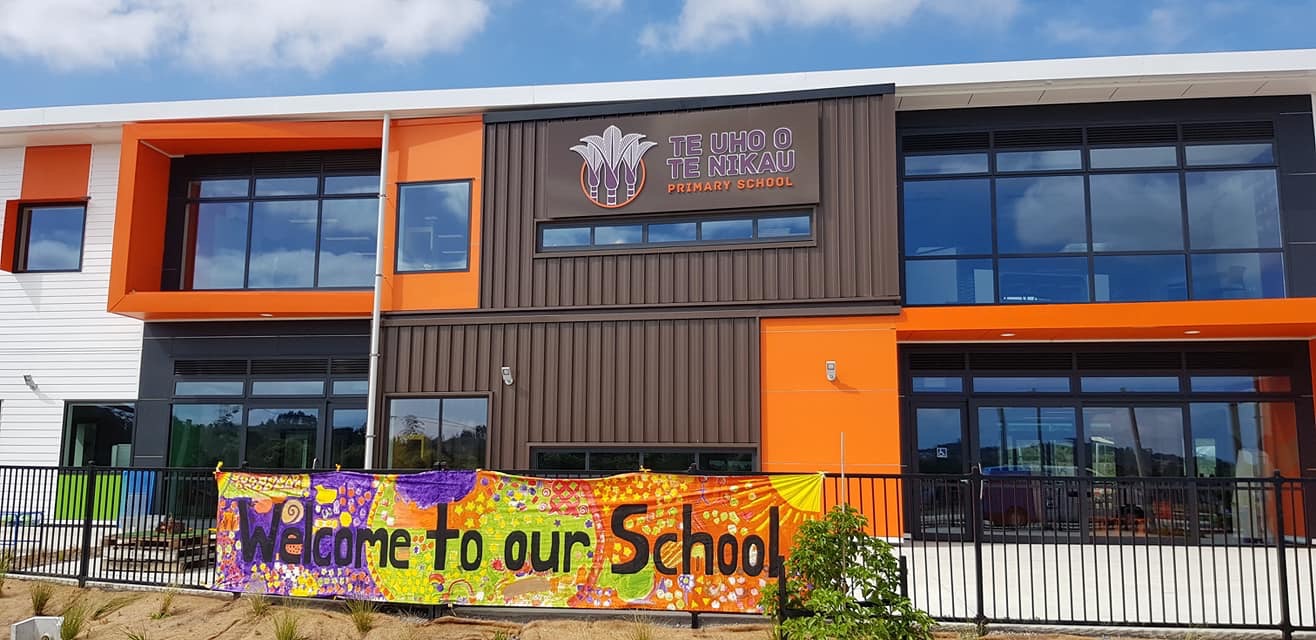 We love our facilities – being a PPP school is like being given an incredible gift of beautiful buildings and grounds.  However the real magic at Te Uho o te Nikau Primary School is what is happening in each of our kāinga.
Each kāinga has a name that reflects our narrative and connection to the nikau palm, e.g. Te Pua, Tētēkura, Te Kaihuia, Te Wharau Ahuru.
We are still on our journey – how we teach and learn continues to evolve; we reflect and adapt as our learning community grows every week.  Each time we encounter something we didn't plan for or think of, we take a deep breath and go back to our hashtag: #everythingsadraft 
Coming to visit us
In order to minimise disruption to our tamariki and kaiako, we accommodate school visits on Thursdays.  We want you to get the most out of your visit, so we ask that you fill in our Google form with more information on what you are interested in seeing and learning about on your visit.
Please consider our school timetable before you plan your visit:
---
8.00am Students enter kainga
8.30am School day begins
BLOCK 1  (70 mins)
---
9.40am Merienda (Morning tea)
10.10 Class begins
BLOCK 2  (70 mins)
---
11.20am    Wan (Play)
11.50 am Kai Hauora (eating to learn) 20 mins
12.10pm Class begins
BLOCK 3  (60 mins)
---
1.10pm Maza (fun/sports break) 
1.30pm Class begins
BLOCK 4  (60 mins)
---
2.30pm End of school
---
Your visit will officially begin with a short session with our Principal/Leader of Learning, Mel Bland.  This is an overview of our journey to date.
We know that visiting a school can be powerful professional learning and a fantastic way for educators to connect.  Should you wish to leave a koha to show our staff the value of their work, we would greatly appreciate packets of biscuits to keep our cookie jar filled in the staffroom