BOT ELECTIONS ARE COMING UP IN MAY 2019
BOT ELECTIONS ARE COMING UP IN MAY 2019
Your children and Te Uho of Te Nikau School need parents and whanau to support this exciting new school. Please talk with families and consider nominating parents and local community members for the board in 2019.  
Q and A about the role of the Board of Trustees
What is an establishment Board of Trustees?
The establishment Board for Te Uho o te Nikau was set up by the Ministry of Education and trustees were appointed to the role. Once the school moves into the operational phase in 2019, the establishment board hands over to a parent elected board. The parents are able to elect a Board of Trustees and this will take place in May 2019.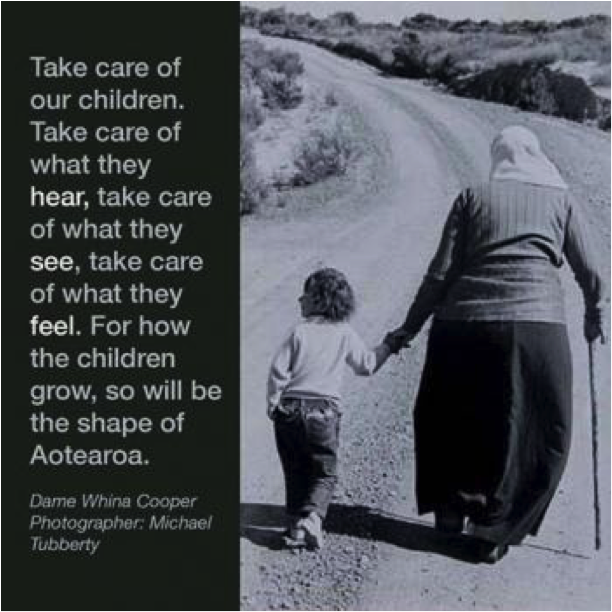 What is a school board of trustees?
School board membership includes five elected parent representatives, an elected staff representative and the leader of learning-principal. 
What do trustees do?
The board has overall responsibility for the school including legal obligations covering curriculum, property, finance, health & safety. The board is accountable for student progress and achievement to its parents, community and crown. The board has overall responsibility for the school.
Here are some of the specific things boards do:
Set the strategic direction and plans for the school
Monitor progress against goals and targets
Monitor and evaluate student progress and achievement
Oversee management of staff, property, finances and curriculum
Ensure government priorities are included in planning
Fulfil the intent of the Treaty
Appoint and support the leader of learning-principal
Act as good employers for all staff
What does the work of the board look like?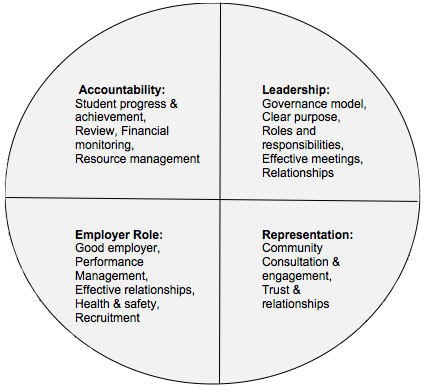 How does the board of trustees work?
Boards of Trustees provide strategic leadership and direction to their school. The board works in partnership with the community, leader of learning-principal, teachers, support staff and the government to ensure the best possible outcomes for all students. The importance of the partnership between the school and its community are vital. Trustees should encourage parental involvement in the school system wherever possible. Trustees represent the community. 
What skills do trustees need?
Trustees need to work well in a team, ask questions and have good communication skills. Boards need a balance of skills and experiences to ensure effective processes for planning, monitoring, reporting and reviewing our school's performance.
Who can become a trustee?
Parents, caregivers and people from the wider community can be nominated for election to our school board.
Nominations will be open in April 2019.
How do I become a Trustee?
If you want to find out about standing for election, nominating someone else and voting please visit
http://www.trustee-election.co.nz/becoming-a-trustee
Who is on a board of trustees?
A board of trustees is made up of
5 elected parent representatives
the leader of learning-principal
a staff representative
All trustees have equal voice, equal vote, equal accountability and equal standing.
What are the roles within the Board?
Parent Representatives:
Represent the aspirations of the community
Ensure the best possible outcomes for all students at Te Uho o Te Nikau
Does not necessarily need to be a parent but they must be nominated by a current parent of Te Uho o Te Nikau
Board Chair:
Cannot be the leader of learning-principal or staff representative
Leads the board
Chairs the meetings
Works closely with the leader of learning-principal to ensure seamless communication between governance and management
Leader of Learning-Principal:
Is a full member of the board
Is the educational professional leader of the school
Is the CEO and the BOT's chief adviser
Staff Representative:
Is elected by the teaching and non teaching staff
Is not a staff advocate (they must make decisions in the best interests of all the students at Te Uho o Te Nikau
Co-opted Trustee:
Provides the board with specific expertise eg: finance, strategy, gender or ethnic balance and are co-opted as required.
How do the leader of learning-principal and board work together?
The board of trustees are the governors of the school. The leader of learning- principal is responsible for the management of the school.
Governance and management work in partnership.
Governance determines:
the what-designing the future
the ends- the outcomes to be achieved
policies –statements of what is expected
Management determines:
the how-designing how to get there
the means-strategies to achieve the ends
procedures-steps to meet expectations
How is a board elected?
The school staff and parents elect boards of trustees every three years. The trustee elections are the biggest democratic event in NZ. Schools around the country seek approx. 12,000 parent representatives. All parents of student enrolled full time in a state school can and should vote for parent representatives.
What help do school trustees get?
NZ School Trustees Association provides free advice and support through their governance and employment advisory services and professional development workshops. The current establishment board will provide an induction and handover for new trustees. 
Who implements an election?
A Returning officer is appointed to this role by the current BOT.
What happens if a board does not receive enough nominations?
If there are insufficient nominations to form a board the returning officer has to promptly contact the Ministry of Education office for further advice.
Did you know a new primary school will be opening at 187 Flat Bush School Road in 2019?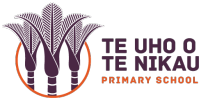 The Establishment Board of Trustees
invites families to a
Community Meeting
| | |
| --- | --- |
| DATE: | Tuesday 19 June 2018 |
| TIME: | 7.00pm |
| PLACE: | Ormiston Junior College Foyer |
| PURPOSE: | To share information about the new school including the adopted Enrolment Scheme |
Upcoming Establishment Board of Trustees Meetings – 2018
Venue: Ormiston Junior College
Time: 5:30 p.m. onwards
MONTHS
DATES
January
30 January 2018
February
13 February 2018
27 February 2018
March
27 March 2018
April
10 April 2018
May
22 May 2018
June
19 June 2018
Community consultation Evening
July
31 July 2018
August
28 August 2018
September
25 September 2018
October
23 October 2018
November
20 November 2018
December
4 December 2018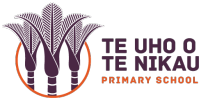 NEW ENTRANTS - YEAR 6 TEACHERS – SEVERAL POSITIONS
Te Uho o te Nikau Primary School is a newly established year 1-6 school that will open
in February 2019. Te Uho o te Nikau Primary School will provide a flexible teaching and
learning environment located in the heart of Flat Bush Auckland, a rapidly growing diverse
community.
This is a unique opportunity for passionate educators to:
• Innovate, challenge, design and explore within our flexible learning model.
• Create a culture where all are welcomed and enabled to achieve as life-long learners.
• Be part of a purpose-driven team of original, confident facilitators of learning.
• Grow individually and collectively as a member of our foundation staff.
• Deliver our vision for an inclusive, globally aware, sustainable learning environment.
• Showcase their resilience, student-focus and excellent sense of humour.
• Belong to a unique learning community.

Are you ready for the challenge of new school possibilities?
This is our journey – to nourish, grow and thrive together.
Join us!
An application pack is available via email from:
admin@tenikau.school.nz
Applications close at 4:00 p.m. on Friday 6 July 2018
[button size="medium_rd_bt" t_color="#ffffff" b_color="#e04c1e" t_hover_color="#ffffff" b_hover_color="#4a2745″ font_weight="500″ url="http://edgaz.nz/1H9jBR" target="yes" position="ta_center"]CLICK FOR MORE INFO[/button]